Our Covid 19 policy
We all have to accept that for the foreseeable future, social distancing is here to stay. Here at Piglets, we are working hard to providing a safe environment for our guests and staff whilst maintaining our high standards of comfort, facilities and food.
The safeguards below are for everyone and we ask that all guests abide by them. They will be continually reviewed as and when necessary.

Guests are asked also to help take responsibility for their own safety and that of fellow guests by bringing and using any protective equipment they want to use such as masks, gloves, etc.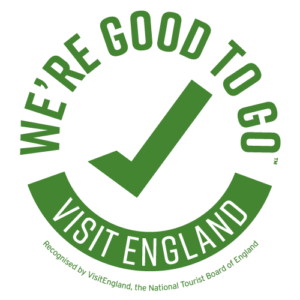 Gel dispensers are positioned by the reception gate, in the bar and at the entrance to the breakfast room. Also we ask all guests to scan the NHS track and trace QR code on entering.
Arrival and access to the B&B
Please ring the bell at the gate and we will to come and let you in.
If you prefer, you can call us (rather than use the bell) on 01799 599 800 or on our mobiles 07730 953 932 for Chrissie or 07733 10 33 08 for Max) and we will come to the gate and let you in.
For out of hours arrivals, there is a box with coded access to get your key (credit card style). The card and box will have been sanitised.
Each room has a designated car parking space.
There is a gel dispenser by the gate to Reception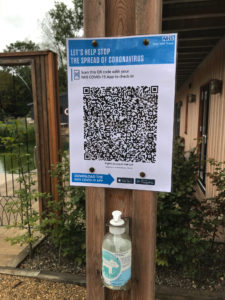 Widdington & Hempstead rooms:
These each have their own private dedicated access so guests can come and go as they please.
Only these two rooms will have use of the link door (to the left when exiting your room) to the Mediterranean patio, bar, guest lounge and breakfast room.
Additionally Hempstead has French windows directly onto the decking by the pool.
 All door handles used by more than one room will be sanitised after breakfast service.
Sampford and Ashdon rooms:
These are accessed via the reception/front door and up the stairs to the first floor.
We will meet you and open the gates and front door when you arrive.
Bannister and bedroom door handles will have been sanitised.
Ashdon has its own private area of balcony with a table and chairs, overlooking the swimming pond.