Health & wellbeing
Many of our guests come to Piglets for a well deserved break from the rigours and stresses of daily life and find when they arrive that Piglets offers much more than they expected…
We wouldn't dare to declare ourselves a 'spa' but certainly we offer many facilities that enhance one's wellbeing and mental health; below we explore these:
Here are some of the facilities that await you...
Taking over a year to conceive, our swimming pond is gradually increasing its eco-credentials by the day as the plants grow within our regeneration zone and their friendly bacteria start to perform their magic to produce a crystal 'gin clear' natural swimming experience without chemicals where one can enjoy a unique swim.
At the deep end it is 2.02M (6.62 ft) deep and half way it reduces to 1.30M (4.26 ft) . It is built for those who like to train so it is 14.55M (47.74 ft)  long by 5.45M (17.88 ft)  wide and has straight sides for tumble-turning if so inclined!
Or alternatively you could just laze on a lounger sipping a G&T from our gin library or perhaps a Bellini, buried deep in the latest thriller and with bird song as background music while soaking up the sun (our pond is strategically located for sunny mornings and a simple move around allows one to continue sun bathing in the afternoon).
This is a tranquil adult space with no children bombing and no footballs thrown!
To help you keep your fitness levels up, we have built a small gym which has all the essentials one needs to tick over…there is a Concept II rower, a cross-trainer and exercise bike. A Bodymax multi-gym rig with numerous weights/pulleys and bench. Interchangeable bar bells, gym balls, kettlebells, Yoga mats and a punch bag dummy with gloves. As the surrounding countryside is so beautiful and our roads quiet, we decided that running in the fresh air was preferable to being on a gym treadmill. You will also be asked to fill in a brief health check form for insurance purposes.
There is a mini fridge with complementary purified water, towels, a DAB radio with Bluetooth so you can play your own tunes and a USB charging point, Alexa and a TV. 
The gym is air conditioned and heated in the winter. The walls are adorned with Max's old boxing fight bills, tickets and memorabilia. 
Why not take a quick shower before refreshing yourself in our natural swimming pond.
The gym can be reserved from 7am until 9pm Monday to Friday, 8am to 10pm weekends – just book a slot with Chrissie or Max..
In the interest of hygiene and our Covid 19 policy, we ask guests to use the wipes provided to wipe down the equipment used before leaving the gym.
A lock up bike shed is available if you are bringing your precious machines to enjoy our country lanes which in 2014 the Tour de France passed just a mile down the road!
We are afraid we do not loan bikes out due to insurance restrictions.
Please ask Max or Chrissie to unlock the shed for you.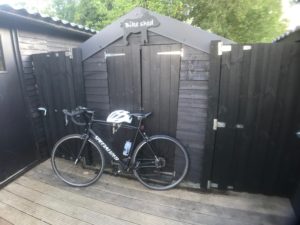 There are two distinct sides to Piglets, dictated by the sunshine.
THE SWIMMING POND DECKING: The decking surrounding our swimming pond offers numerous positions both morning and afternoon to catch some rays and enjoy a cool drink with a good book.  Just ask Max or Chrissie for a bathing towel.
We have plastic glasses available in the boot room which we ask you to use when taking drinks outside rather than the glass ones in the bar.
You will find green planters divide areas up to comply with our Covid 19 social distancing policy, so we ask that you do not move these unless you are in a social bubble.
THE MEDITERRANEAN PATIO: This comes into its own on the afternoon when it becomes a sun trap and in the evening if one wants a quiet drink or perhaps one of Piglets' evening meals?
Painstakingly laid with tiny marble pieces and mosaics there are three adult olive trees which set the tone for other palms and flowers whilst also providing us with fresh herbs for the B&B. A unique twisted chimneyed pizza oven will occasionally spring into action weather and Max willing!
Wimbish boasts more public footpaths than any other parish in Essex…..so you are spoilt for choice.
Just across the little  road that runs past us is the first of many delightful walks, taking one past 'paradise' as we like to call the tree on the horizon as once reached you feel you have left the hustle and bustle far behind and ahead lies open fields, woodlands and large open skies.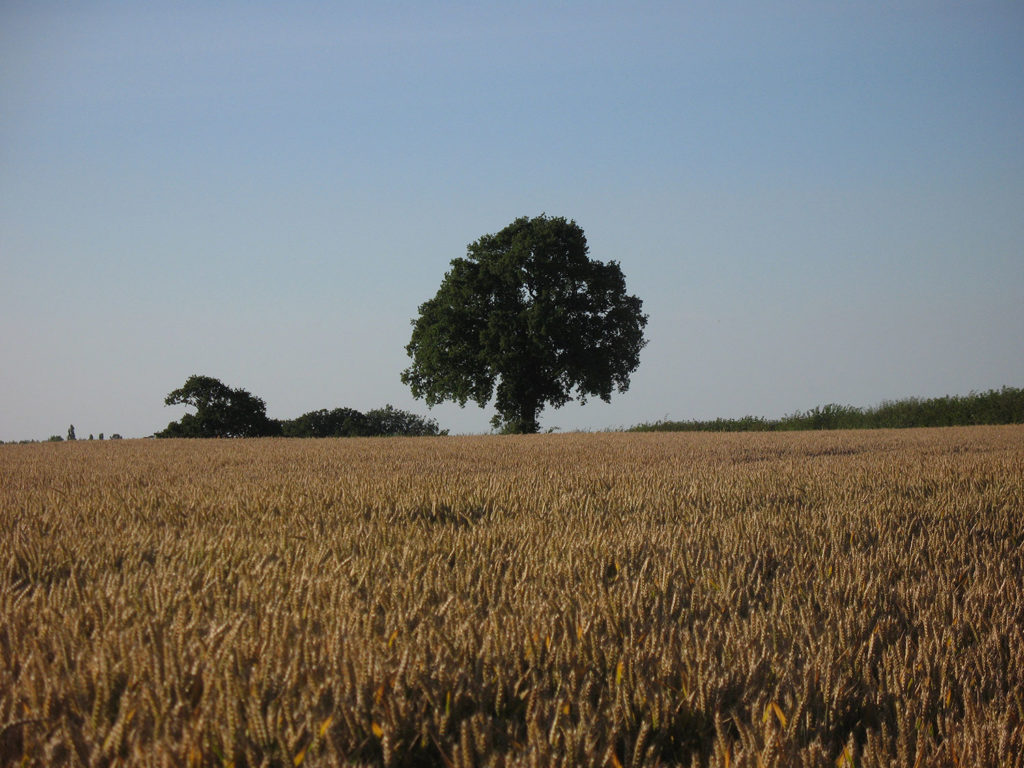 If you are coming here in the spring you will find our bluebell wood where the forest floor is ablaze with these beautiful blue flowers.
Or at the height of summer where the fields are filled to bursting with crops ready to harvest, one is tempted to utter Russell Crowe's famous lines as your fingers flow through the corn, a la Gladiator!
Autumn and winter are often the best times to walk as you get  to see the deer, hares and birds of prey more easily.  What can be better than a bracing walk followed by hot chocolate or something stronger in our relaxing guest lounge on your return.
But let's not forget autumn when a canopy of golden brown leaves coat everywhere and where bracing country walks are just what one needs after a pie and a pint in a country pub.
In our Boot Room you will find maps and walking guides to some of our favourite walks, many including a pub or two!
Nearby Hempstead, birth place of infamous Highwayman; Dick Turpin, there are three walks you might enjoy, please click here to download a PDF.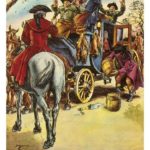 Here are some other local walks for you to download
We have a wellie library, umbrellas and cagoules to borrow and even newspaper to stuff your wet boots!
Ecuadorian ponchos await your return while you sip one of Chrissie's hot chocolates in the fresh country air.
With mental health foremost in the media these days we feel we should make special mention of what's available here at Piglets to stimulate the mind or simply relax.
In our guest lounge, aside from the many books and journals to read you will find the world's finest board games (which are still made on site by Max's family business) to stimulate one's little grey cells… championship Backgammon, Chess and  Scrabble are contained within our farmhouse style luxury multi games table.
Decks of cards lie on the coffee table as does another 1960s leather Backgammon board.
In the Boot Room we also have jigsaws available.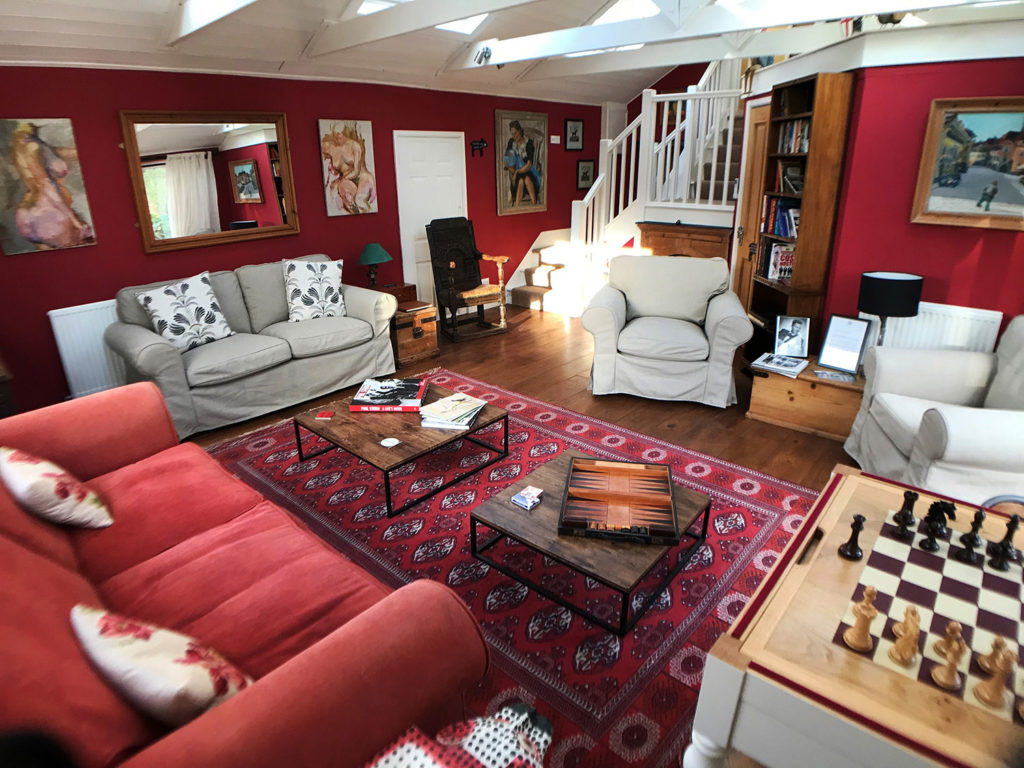 For those requiring a less sedentary challenge our extensive games room offers:
Un petit coin de France (or our French patio) and outdoor gaming
To get you in the mood for a Provencal game of Péntanque, we have created a little corner of France where you can enjoy a glass of pastis as well as puff on a Gitanes or a Gaulouises without disturbing others.
This private area is decorated with vintage metal French signs to evoke the inner gallic in you – we have stopped short of demanding you wear a beret or have a string of onions around your neck.
We just hope you will enjoy watching a game of boule or gaze upon the croquet green in the distance.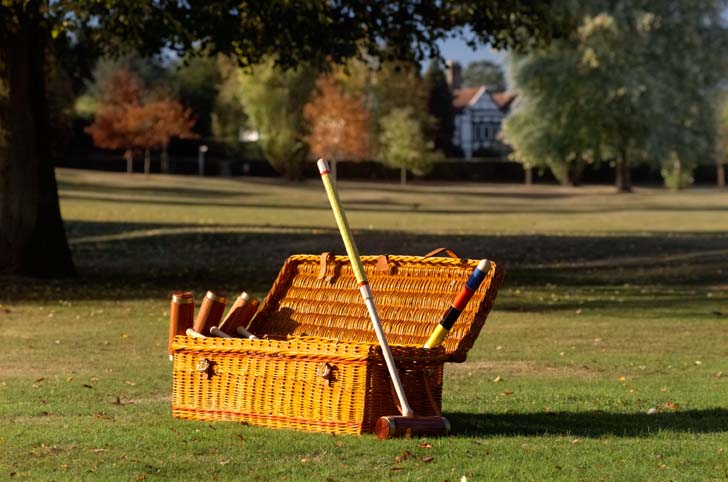 Coming for summer 2022 we hope the following will be ready for play:
We are creating a Croquet lawn for you to enjoy a quintessential English summer game.
Nothing quite matches the sound or mallet on ball as the chink of a glass of Pimm's does (available from the bar).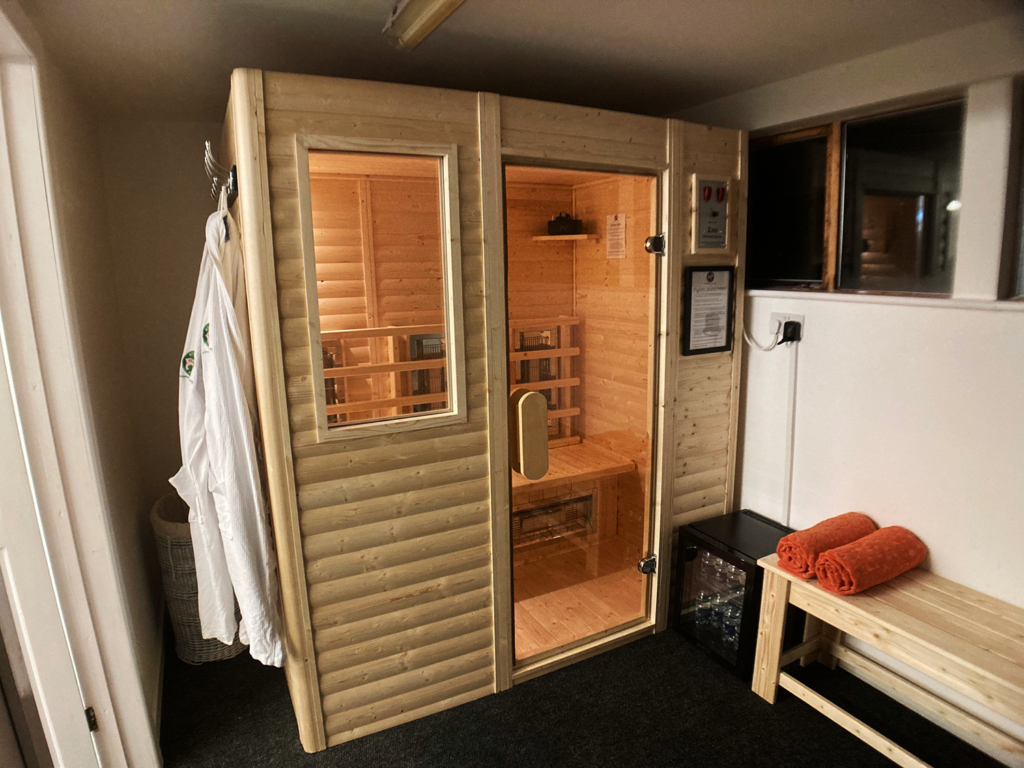 Within in the Games Room will be a private two person infra-red sauna to relax in.
A private changing area is provided and along with complementary filtered water and towels. Sauna sessions can be booked by appointment to ensure your privacy at £15/45 min session.
Perhaps after a work-out in our gym; a nice relaxing sauna followed by a cooling off dip in our natural swimming pond one would be all set for a well deserved tipple from the bar and a Piglets platter/pizza.
Our friendly masseur, Gary, has offered his services to our guests, however he is very popular so if you fancy a massage during your stay either just for relaxing or to continue treatment of a sports injury or similar, you need to book him well in advance.
Gary's services include healing, immune system support, relaxation, pre and post surgery/cancer lymphatic drainage, sports/Swedish/hot stone/massage.
Piglets doesn't get involved with the booking or payment of this which is from £65/hour – please either email, text/phone or connect through Facebook with Gary direct by clicking on his logo. 
Please do not leave booking him until the last minute as you may be disappointed and he doesn't live locally.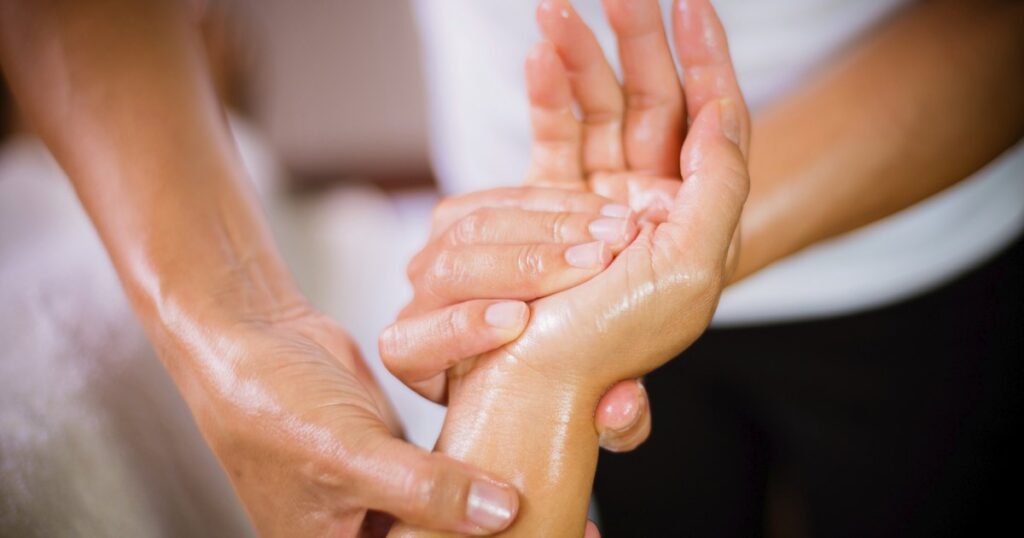 Telephone Gary on 07925 005991